Supporting individuals through the journey of aging.
Every journey is unique.  Count on Aging Ahead to support yours.
We NEED you! Please help deliver a midday meal to homebound older adults in Ferguson, St. Charles, House Springs, St. Clair, and Union. Meals are delivered between 11am-1pm, Monday-Friday. Flexible route schedules are available.
Please contact Laura Conners lconners@agingahead.org or call 636-207-4204.
Aging Ahead continues to make reopening our centers and offering in-person programs and services our top priorities.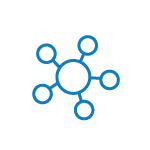 Together, let's build a unique partnership that helps ensure the journey of aging is filled with health, independence, honor, and dignity.
Over 250 instructional videos to help improve safety and function in your home for a loved one.
What We Do
We support older adults and their caregivers through community activities, meals, and resources.
Volunteer Opportunities - Help Deliver a Difference
Aging Ahead has many opportunities available to get involved with older adults in our community from Meals on Wheels and the Friendly Caller Program to Silver Haired Legislature and a CLAIM Representative.
More Information
Upcoming Events
10:00 am – 11:00 am
Location: Florissant Valley Library – 195 N New Florissant, Florissant, MO 63031 Presentation Description: Learn how to Keep your Keys. Registration: Please REGISTER BELOW or call the Library at (314) 994-3300. Lunch donations are appreciated https://www.agingahead.org/donate/ CHOICE EVENT REGISTRATION FORM
10:00 am – 11:00 am
Location: Virtual Class Presentation Description: Dementia Friends…is a global movement that is changing the way people think, act, and talk about dementia. Developed by the Alzheimer's Society in the United Kingdom, the Dementia Friends initiative is underway in Minnesota and across the United States. By helping everyone in a community understand what dementia is and how it…
LGBTQ Survey
Aging Ahead is committed to making diversity and inclusion a part of our organizational DNA. Together, we continue to build an inclusive culture that encourages, supports, and celebrates the diverse voices of those in our community. Please take a moment to help us learn more about the LGBT+ community we serve by completing this brief survey. Thank you for your time. We are here for you!
Fill Out the Survey
Discover the many ways we are impacting our Aging Ahead community.
If you are considering a donation to a charity, the Missouri Senior Medicare Patrol (SMP) warns you to be wary. Charities use the phone, face-to-face contact, email, and the Internet. So do the scammers. Scammers can change caller ID to make a call look like it's from a local area code. Some scammers use names…
DHSS sponsors free testing events for flu, RSV and COVID-19 JEFFERSON CITY, MO – Like the majority of the United States, Missouri has been experiencing increased respiratory disease activity caused by multiple viruses, including flu and RSV that is occurring especially among children. The Missouri Department of Health and Senior Services (DHSS) is now offering…
The Missouri Senior Medicare Patrol wants to share this information from the Social SecurityAdministration (SSA): If you receive an unexpected offer from the SSA, do NOT click on a link or respond.It's a scam. Instead, report suspected scams to oig.ssa.gov. The SSA recently issued a fraud alert about such offers.Criminals will impersonate SSA and other…