Supporting individuals through the journey of aging.
Every journey is unique.  Count on Aging Ahead to support yours.
It's our anniversary and we kicked off the celebration with a bang!  Aging Ahead hosted an Open House for staff, volunteers and community partners on Thursday, February 2nd.  The Lieutenant Governor, Mike Kehoe, sent a special video message and declaration recognizing Aging Ahead for an outstanding 50 years of providing essential programs and service to older adults and their caregivers.
Taking time to fill out this survey helps ensure your voice is heard when we set our goals for the following year.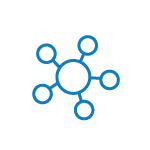 Together, let's build a unique partnership that helps ensure the journey of aging is filled with health, independence, honor, and dignity.
Over 250 instructional videos to help improve safety and function in your home for a loved one.
What We Do
We support older adults and their caregivers through community activities, meals, and resources.
Still Groovin' Trivia Night
Aging Ahead invites you to join us for an evening of fun supporting a great cause, older adults in our community.
More Information & RSVP
Upcoming Events
10:00 am – 11:00 am
Location: Virtual Presentation Presentation Description: Come and explore your pelvic floor! You will learn how important it is to keep these muscles flexible and strong and how to avoid some, "common but not normal" bowel and bladder issues. Topics to be discussed are urinary incontinence, urinary frequency and urgency, pelvic organ prolapse, pelvic pain, bowel dysfunction and…
10:00 am – 11:00 am
Location: Brentwood Community Center – 2505 S Brentwood Blvd, 63144 Presentation Description: No mat needed! Our certified yoga instructor guides the class through chair stretches, postures and flows to create a mindful and invigorating yoga experience, accompanied by music. Each class has an artistic edge that creates synergy for the mind and the body, helping promote…
LGBTQ Survey
Aging Ahead is committed to making diversity and inclusion a part of our organizational DNA. Together, we continue to build an inclusive culture that encourages, supports, and celebrates the diverse voices of those in our community. Please take a moment to help us learn more about the LGBT+ community we serve by completing this brief survey. Thank you for your time. We are here for you!
Fill Out the Survey
Discover the many ways we are impacting our Aging Ahead community.
We are excited to invite you to our upcoming 50th Anniversary Trivia Night event! This is a great opportunity to put your knowledge to the test and compete with your friends, Fellow area brokers, and agencies for some exciting prizes and to benefit Aging Ahead! Bragging rights to follow! (Who doesn't like a little "friendly"…
VOYCE and UMKC are interviewing people about their experience reporting elder abuse and neglect through the end of March. With your story, we hope to: Improve the state's abuse response system Create resources for victims after their abuse is reported. If you have experienced and reported abuse, then we want to hear from you. We…
Protect Yourself from Medical Identity Fraud Medicare has strict payment limits on tests, services, and items such as wheelchairs. When a scammer usesyour name and Medicare number to bill insurance, it becomes part of your medical records. If yourmedical identity is compromised, you run the risk of being denied essential services and items. Don'tlet scammers…