Supporting individuals through the journey of aging.
Every journey is unique.  Count on Aging Ahead to support yours.
We NEED you! Please help deliver a midday meal to homebound older adults in Ferguson, St. Charles, House Springs, St. Clair, and Union. Meals are delivered between 11am-1pm, Monday-Friday. Flexible route schedules are available.
Please contact lconners@agingahead.org or call 636-207-4204.
Taking time to fill out this survey helps ensure your voice is heard when we set our goals for the following year.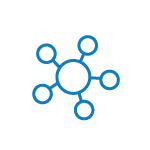 Together, let's build a unique partnership that helps ensure the journey of aging is filled with health, independence, honor, and dignity.
Over 250 instructional videos to help improve safety and function in your home for a loved one.
What We Do
We support older adults and their caregivers through community activities, meals, and resources.
Volunteer Opportunities - Help Deliver a Difference
Aging Ahead has many opportunities available to get involved with older adults in our community from Meals on Wheels and the Friendly Caller Program to Silver Haired Legislature and a CLAIM Representative.
More Information
Upcoming Events
10:00 am – 11:00 am
Location: Brentwood Community Center – 2505 S Brentwood Blvd, 63144 Presentation Description:  Learn to cook like the professionals with Brooke Grubb, registered dietitian.  This course includes a cooking demo of a easy, healthy recipe as well as cooking and food safety tips, nutrition information, and advice on meal preparation.  Registration: Please REGISTER by calling Allison at 314-963-8689. Lunch donations…
10:00 am – 11:00 am
Location: Grants View Library – 9700 Musick Ave, St. Louis, MO 63123 Presentation Description: Learn the basics of budget-friendly vegetable gardening and how to get started in the yard or in containers. Get a head start on the gardening year, eat healthier, and save money on groceries. Registration: Please REGISTER BELOW or call the Library at (314) 994-3300. Lunch donations…
LGBTQ Survey
Aging Ahead is committed to making diversity and inclusion a part of our organizational DNA. Together, we continue to build an inclusive culture that encourages, supports, and celebrates the diverse voices of those in our community. Please take a moment to help us learn more about the LGBT+ community we serve by completing this brief survey. Thank you for your time. We are here for you!
Fill Out the Survey
Discover the many ways we are impacting our Aging Ahead community.
Focus on Cardiovascular Genetic Test Scams February 2023Missouri Senior Medicare Patrol (SMP) is celebrating the annual American Heart Month! February is always a great time of year to learn more about ways to keep your "ticker" healthy with healthy meals, exercise, and social interactions. You might even choose to have a conversation with your doctor…
Justice in Aging has published two fact sheets that provide basic information and tips for LGBTQ+ individuals with Medicare and their advocates: Marriage, Medicare, and Medicaid: What Same Sex Couples Need to Know, available in English and Spanish, discusses rules about Medicare coverage for spouses and treatment of spousal income for programs that affect Medicare…
Three Medicare Scams to Watch For in 2023 Sadly, Medicare scams by phone happen every day. Remember that Medicare will never "cold call" youand ask for your personal information. When in doubt, hang up and call Medicare at (800) 633-4227. 1.) Watch out for Medicare card scams.New plastic Medicare cards are not being issued. This…