Supporting individuals through the journey of aging.
Every journey is unique.  Count on Aging Ahead to support yours.
Aging Ahead and other area organizations provide great cooling places when seniors need a break from the heat.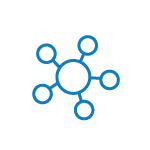 Together, let's build a unique partnership that helps ensure the journey of aging is filled with health, independence, honor, and dignity.
Over 250 instructional videos to help improve safety and function in your home for a loved one.
What We Do
We support older adults and their caregivers through community activities, meals, and resources.
Upcoming Events
10:00 am – 11:00 am
Location: Virtual Presentation Presentation Description: The importance of sleep is underappreciated. Many people wear lack of sleep as a badge of honor, believing that they can "catch up" when they miss it or that sleep is a waste of productive time. On the contrary—quality sleep helps to heal the body! While the amount of sleep needed varies…
10:00 am – 11:00 am
Location: Quad Cities Senior Center – 221 Bailey Road, Crystal City, MO 63019 Presentation Description: An education program to learn about the difference between normal aging and Alzheimer's, common warning signs, the importance and benefits of diagnosis, next steps and expectations for the diagnostic process, and Alzheimer's Association resources presented by the Alzheimer's Association. Registration: Please REGISTER by calling…
LGBTQ Survey
Aging Ahead is committed to making diversity and inclusion a part of our organizational DNA. Together, we continue to build an inclusive culture that encourages, supports, and celebrates the diverse voices of those in our community. Please take a moment to help us learn more about the LGBT+ community we serve by completing this brief survey. Thank you for your time. We are here for you!
Fill Out the Survey
Discover the many ways we are impacting our Aging Ahead community.
Warm weather is upon us and can be potentially hazardous as Missouri typically experiences periods of extreme heat during the summer. It is important to be prepared! As a friendly reminder, the interactive map of cooling center sites in Missouri, is accessible to the public on the department's website. It is mobile friendly and searchable…
Beware of unsolicited 'free' over-the-counter COVID testsThe Missouri SMP (Senior Medicare Patrol) wants you to know that over-the-counter COVID-19 tests are not covered automatically by Medicare anymore. Under the recently-expired public health emergency, beneficiaries were able get over-the-counter tests with no out-of-pocket costs. Not anymore! That public health emergency ended May 11. You can still…
Kerri attends an Aging Ahead Y'S CHOICE program at the Edward Jones Family YMCA and discusses the importance of community programs with participants of the program. You'll hear from Shirley, Lawrence, Jo, Ethel, Ronald, Glenda, Sharon, Joanne, and our Y's CHOICE Resource Center Administrator, Jacki. To learn more about Aging Ahead's CHOICE programs, visit our…