Supporting individuals through the journey of aging.
Every journey is unique.  Count on Aging Ahead to support yours.
It's our anniversary and we kicked off the celebration with a bang!  Aging Ahead hosted an Open House for staff, volunteers and community partners on Thursday, February 2nd.  The Lieutenant Governor, Mike Kehoe, sent a special video message and declaration recognizing Aging Ahead for an outstanding 50 years of providing essential programs and service to older adults and their caregivers.
Taking time to fill out this survey helps ensure your voice is heard when we set our goals for the following year.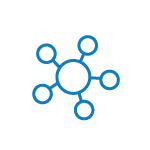 Together, let's build a unique partnership that helps ensure the journey of aging is filled with health, independence, honor, and dignity.
Over 250 instructional videos to help improve safety and function in your home for a loved one.
What We Do
We support older adults and their caregivers through community activities, meals, and resources.
Upcoming Events
10:00 am – 11:00 am
Location: Brentwood Community Center – 2505 S Brentwood Blvd, 63144 Presentation Description: Improve your balance and confidence through this unique ballet-inspired class! As featured in the Ladue News and on St. Louis Public Radio, this balance class consists of gentle combinations of modified barre exercises and stretches performed to music and fused with the non-impact flow…
10:00 am – 11:00 am
Location: Daniel Boone Library – 300 Clarkson Rd, Ellisville, MO 63011 Presentation Description:  The importance of sleep is underappreciated. Many people wear lack of sleep as a badge of honor, believing that they can "catch up" when they miss it or that sleep is a waste of productive time. On the contrary—quality sleep helps to heal…
LGBTQ Survey
Aging Ahead is committed to making diversity and inclusion a part of our organizational DNA. Together, we continue to build an inclusive culture that encourages, supports, and celebrates the diverse voices of those in our community. Please take a moment to help us learn more about the LGBT+ community we serve by completing this brief survey. Thank you for your time. We are here for you!
Fill Out the Survey
Discover the many ways we are impacting our Aging Ahead community.
Beware of unsolicited 'free' over-the-counter COVID testsThe Missouri SMP (Senior Medicare Patrol) wants you to know that over-the-counter COVID-19 tests are not covered automatically by Medicare anymore. Under the recently-expired public health emergency, beneficiaries were able get over-the-counter tests with no out-of-pocket costs. Not anymore! That public health emergency ended May 11. You can still…
Kerri attends an Aging Ahead Y'S CHOICE program at the Edward Jones Family YMCA and discusses the importance of community programs with participants of the program. You'll hear from Shirley, Lawrence, Jo, Ethel, Ronald, Glenda, Sharon, Joanne, and our Y's CHOICE Resource Center Administrator, Jacki. To learn more about Aging Ahead's CHOICE programs, visit our…
Kerri sits down with Emily Harrow, Supervisor of Community Programs, to discuss the importance of community, intergenerational programming, and Aging Ahead's CHOICE program. If you are interested in becoming a presenter for CHOICE, please visit our website and fill out the short APPLICATION HERE. If you're an older adult interested in participating in the CHOICE…